Colombia at a Glance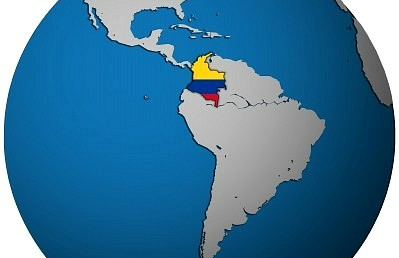 Colombia has two things that have made it famous, and both of them are actually not deserved: coffee and drug cartels. Yes, Colombia produces a lot of coffee, but Brazil produces a lot more, and frankly, a lot better. And while Colombia has been struggling with a virtual civil war financed by the drug trade, the conflict has stayed mostly on the fringes of society, and the country has blossomed despite it. Now its pretty much coming to an end, and Colombia is as safe to visit as any other Latin American country.
Colombia is the gate-way to South America, though none of it is actually in the southern hemisphere. To the north, it borders the Atlantic Ocean, and is part of the Caribbean. This is where the famous Spanish galleons would dock and set sail before braving pirate-infested waters on their way back to Iberia. If it's sun and white sandy beaches under coconut trees that you are after, Colombia is a significantly less expensive alternative to the islands. Because it's less-known, the northern beaches of Colombia are pristine and untouched, and a lot less populated. It is actually possible to find a secluded Caribbean beach here. Some good places to look at are Puerto Bolivar, (maybe skip) Barranquilla and Cartagena de Indias (which is pronounced CartageNA, despite what some movies would have you believe).
If adventure is on your mind, you can join the eternal hunt for El Dorado which is said to be further in the interior and lost in the Amazon rainforest. Several movies were set among the jungle and mountains of Colombia's interior, leading to many a secluded romantic spot. And not to mention that you can get genuine fresh-ground Colombian coffee in all the villages.
The capital, Bogotá, is located in one of the mountain valleys. It's at the tipping point between traditional architecture and modern development. There are several museums that are worth a visit, including the Precolombian History Museum, and the Museum of Natural History, which has a wide array of specimens from the ocean up to the Andies and down to the Amazon again.
Don't let the popular image of cities like Medellín and Cali get in your way of seeing the natural beauty that Colombia has to offer. While traveling, it's only common sense to look out for your safety, but there are plenty of less-safe countries to visit that are popular tourist destinations.