Ecuador at a Glance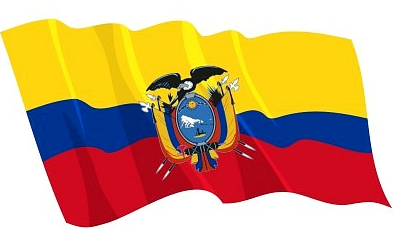 Ecuador not surprisingly gets its name from the Equator which passes just a few miles north of its capital Quito. It's a very interesting place to visit, and a must-see if you are in Ecuador, but there are plenty of other reasons to go there.
Let's start with the beaches, with warm ocean water to swim in and fairly unpopulated in comparison to others. They are located along the Pacific, so there are lots of places where you can go surfing. Of course if you are on vacation you might want to just chill out on the beach withough worrying about being disturbed by hoards of people.
Though if chilling out is on your mind, there are lots of hot springs dotted around the country. Many of them are in secluded areas surrounded by nature and wonderful waterfalls. They are said to have curative effects, because of their volcanic minerals.
The more adventurous types will probably be more interested in the mountains, which are among the highest in the world and offer spectacular views when climbing. Still being adventurous, but wanting to stay down from the top of the world, you can ride down to the Amazon which skirts the mountains. The tropical jungles are full of colorful wildlife and offer some very interesting places to go hiking.
Some interesting places to visit include Baños, which is famous for its hostsprings and waterfalls, and access to traditional cultures. To the north is Otevalo, which marked the northern expansion of the Incas and has spectacular ruins.
While not part of continental Ecuador, the world-famous Galapagos Islands are administered by the government. Most of the islands are protected as a national park and are uninhabited. But there is regular air and ship service to the islands, and they are well worth the trip because of their breathtaking natural beauty and biodiversity.
Having a good cross-section of the attractions in South America (beaches, mountains, jungle) it wouldn't be a waste to spend your whole vacation just in Ecuador. It's relatively safe to visit, and the locals are very helpful to visitors. There is also a broad range of cultures and heritages that will give you a close and intimate experience with the real South America; and if you can pick up enough Spanish, it's a great place to travel on your own. The only thing you need to keep your eye on are the volcanoes, which like to occasionally remind the people where they are standing and to respect the Earth.