Guyana at a Glance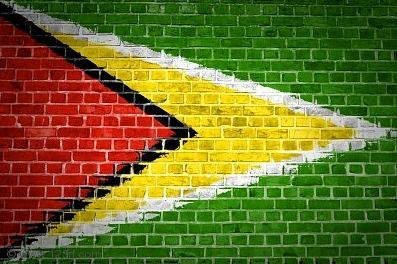 Guyana has managed to stay out of the well-beaten South America travel trail, and it's hard to see why. There is a wonderful array of attractions and reasons to visit this country, yet it has slipped the mind of most tourists. This makes it ideal for anyone looking to have a pristine look at one of the undiscovered treasures of Latin America. But hurry! After this article, it might be too late…
Located on the Caribbean and in the Amazon, Guyana is the place to go for a tropical adventure. At least Sir Walter Raleigh agreed when he arrived to search for the fabled El Dorado. Another particularly helpful reason to visit, is that this is the only English-speaking country in South America, which makes exploring it on your own and getting off the beaten track very easy.
Guyana –not to be confused with the neighboring Guiana, which is actually a French overseas department- is keen to promote its Amazon connection. This makes it a Mecca for bird-watchers and wild-life enthusiasts alike. Given its small geographic area, it has a surprisingly broad biologic diversity, both in animal life and in flora.
To start off, the capital and your most likely entry point, is Georgetown. It's located a few miles from the Caribbean beaches that have trapped so many visitors who later refuse to go home and instead spend their time swinging from palm trees and drinking from coconuts with straws and little umbrellas. As an alternative to the exceedingly expensive Caribbean islands, Guyana is ideal: English speaking, cheap, wonderful facilities.
But if you are up for adventure, then you can trek up to the rolling hills to the south which quickly give way to the Amazon basin. But they are tall enough to drop off some of spectacular waterfalls. The scenery is picturesque, with soft green hills, endless Amazon forests and cascading clear water.
Guyana, unfortunately, is also one of the poorest countries in South America, and by visiting you could not only enjoy a wonderful trip, but also help the local people. They are wonderfully welcoming and helpful themselves, and it's a relatively safe place to travel, even into the less-visited areas. This is a must-see place if you are wild-life enthusiast. Georgetown is a great place to visit for a short Caribbean vacation, or as the starting point for an Amazon adventure that could lead you into Brazil and beyond.