Surinam at a Glance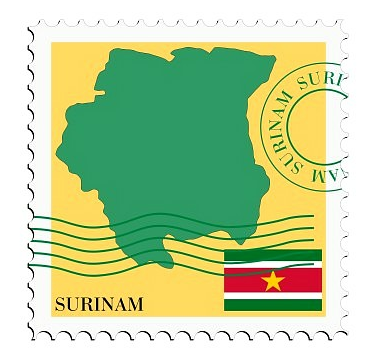 Surinam is one of the "top three", three countries in the extreme north of South America, previously known as the Guianas, and somewhat separated from the rest of the continent in history. Unlike the rest of South America which was colonized by the Iberian countries, and provided something of a shared heritage among them, Surinam was colonized by Dutch settlers. There is a broad mix of languages among its people, but Dutch is the most common, and as a consequence, Surinam is not part of Latin America.
That's not to say that the unrestricted natural beauty of South America is not there. Nature does not abide by artificial borders and political disputes, and endowed Surinam with more than its fair share of natural wonders. It certainly has earned its spot on the list of must-visit places that have slipped under the radar. Which is very good news if you are one of those people who like to visit places that haven't been spoiled by a mass of Gringo tourists.
Because of the complex history of the country, Surinam has a unique and very diverse culture which is reflected in its cuisine. If new, delicious dishes are something that appeal to you, then Surinam is the place for you.
Now, if it's palm trees and white sandy beaches reaching to the horizon is your idea of a Caribbean vacation, then you should put Surinam on the top of your list. As a Caribbean country that has largely escaped notice, there are lots of secluded and virgin beaches along the coast for you to explore. Start at the capital Paramaribo, and then work your way east and west.
Once you've done enough relaxing, you can head up into the mountains and into the Amazon rainforest. The country is crossed by lakes and rivers, which can make traveling a bit complicated, but they offer a wonderful spread of scenery. The changing geography also provides refuge for an exceptionally broad assortment of birds and other wildlife. Since a lot of the area has remained unexplored and undisturbed, many of the animals aren't frightened by humans.
If you want a unique South American or Caribbean experience, then you definitely should consider Surinam. It's off the beaten track, but has really, really friendly locals who will go out of their way to make sure you have a good time there. It will be a hard to leave.