The Real Colombian Coffee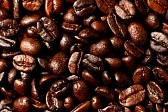 So, you've heard of the Bermuda Triangle. A much better place to get lost is in the Coffee Triangle in Colombia, which will draw you in with its spectacular views and succulent aromas and after a walk through the tropical hinterland, you won't want to leave.
Coffee is an important crop in the area, but there are lots of other activities to keep you busy while you are in the area. There are glaciers to climb, revitalizing hot springs to swim in, ancestral art and culture to partake in, and ancient ruins to explore.
The actual Coffee Triangle is not very well defined geographically. Most of the coffee growing areas in Colobmia fall into a more or less triangle shape, running from the upper Caribbean foothills, almost to the Pacific coast and south east to the Amazonía. It's a vast area, even by South American standards, so you shouldn't form the impression that you can see all of it, even with the best tour. There are representative places and things that you must see, of course, and depending on how much time you have (and how much you love coffee), you should select from them.
The easiest way to get there is to go to Bogotá, the nation's capital which is coincidently located in the centre of the triangle. From there you can explore by yourself the valleys, or arrange tours to visit them. A particularly rewarding experience for the coffee lover is a visit to one of the coffee farms spread across the Andes. Most of them are only accessible by tours, which you can book in Bogotá and other major cities in the area.
The farms are an experience in themselves. Not only do you get to try truly fresh coffee, but you get to take in the setting. The best place to grow coffee is on the sides of tropical volcanoes, so just walking through the fields offers some of the best views around.
Coffee trees have bright red fruits, and the seeds from them are made in to the coffee you drink. However, the fruit itself is also edible, and is sometimes made into jam. A lot of the Colombian farms still have the traditional drying, roasting processes and grinding by hand which offer a truly superior cup. It's just the thing to wake you up in the morning and get you off to visiting museums, colonial houses and hiking through the tropical forests. But don't worry; when it's all done you can relax at a good hotspring.