The Sacred Capital of the Inca: Cusco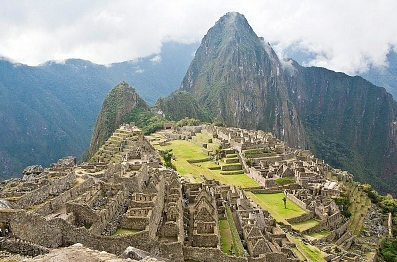 The best place to start exploring the Sacred Valley is to start from Cusco. Before it was conquered and large portions of it destroyed by the Spanish, this city was the capital of the largest empire in America's history: the Inca. The Inca originally came from around Lake Titicaca and established their capital here sometime in the 13th century AD. They built a vast empire and ruled until coming into contact with Spanish conquistadors lead by Francisco Pizarro in 1533.
Most of the city's foundations remain in place. The current center (the Plaza de Armas) was originally the civic square of the Inca, and surrounded by their temples and palaces. They are still there, but their tops and buildings have been pulled down to be replaced by cathedrals and other colonial buildings. Most of the buildings in the old part of Cusco were built with "recycled" Inca stones, either from buildings in the city or carted from Sacsayhuaman nearby.
That having been said, the Cathedral is well worth a visit, built over the palace of Inca Waracocha. It's actually a combination of three churches, one dating back to 1533 and the first church in the city. The murals are the oldest in Perú, and there is an interesting depiction of the Last Supper featuring native motifs (Jesus enjoying a plate of cuy and glass of chicha).
Another fascinating place is Qoricancha, also in Cusco, which mixes the ancient walls built by the Inca with baroque and colonial construction. It's site of the Temple of the Moon and Temple of th Sun, and offers spectacular views.
Speaking of views, if you have the energy check out Puka Pukara, the "Red Fort" which is just beyond Sacsayhuaman. You'll be seeing the latter definitely; you can't go to Cusco without seeing it. It's an ancient ceremonial city, and above, quarry. Younger people might find the quarry more interesting, because of its ancient rock slides.
There are some considerations when visiting Cusco: it's in Perú, which means you need to keep an eye on your belongings at all times. It's also very high, which means the air is rarefied. It will take a couple of days to get used to the altitude, and you won't be able to do much heavy trecking in that time. It might even be better to schedule your first days further down the valley near Machu Picchu, which is at a lower altitude.
Cusco is the tourist center of Perú, so the facilities there are top-notch. There is ample variety of accommodation to meet all budgets, but it's a good idea to book in advance.