Argentina at a Glance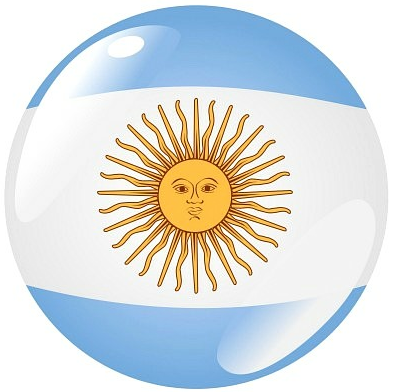 Argentina is one of the most diverse countries in South America, and indeed, the world. Located on the southern part of the continent, it extends over three thousand miles from tropical rainforests and impenetrably arid deserts in the north to the frozen plains of Tierra del Fuego in the extreme south. It is bound to the west along the peaks of the Andes, and the Atlantic Ocean to the east.
The vast majority of Argentina is covered by vast, unending grassy plains. They are called the "Pampas", and are very much like the Wild West of America. Large herds of cattle roam the lands, lead by "guachos", the Argentine cowboys. They are cultural icon, and it was on those same plains that they developed the secret of the "asado", a special way of barbequing steak that you can't miss.
And while we're on the subject of food, during the latter half of the 19th century, there were a lot of Swiss and German immigrants to the northern part of Patagonia. They were attracted to the idealic lakes and glaciers sliding down the Andes, and naturally brought with them their famous chocolate recopies. Bariloche is the center of this region, and people come from the neighboring countries to bring back chocolate for the holidays.
The name "Argentina" comes from "Argento", which is Latin for silver. This is because Argentina started out as a Spanish colony on the River of Silver (Rio de la Plata), which separates it from Uruguay. The capital is still located there: Buenos Aires. It's also the capital of Argentina´s classiest export: Tango. The only place to find real tango is along the river.
From there you can go further east to the white beaches along the Atlantic. There are several favored sunning spots along the coast. While it gets colder the further south you go, by the time you get to Rio Gallegos you can hire a launch to go out whale watching. Blue whales will swim close enough that you can almost touch them. But leave some space in your camera for the spectacular national parks around Calafate and Ushuaia.
As you can see, it's really easy to spend several months in Argentina without running out of places to see. Argentina is also one of the most developed countries in Latin America, and has very friendly people, so it's also one of the safest places to visit.