The Real South America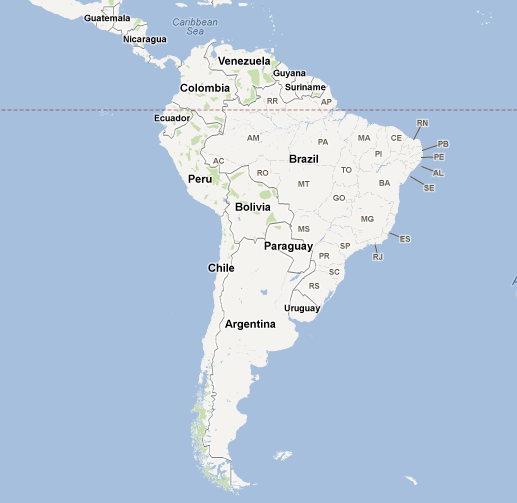 Welcome to South America, home to some of the most beautiful and exotic countries on the entire planet. South America is a continent that people often find themselves traveling to, looking to get away from the area in which they live to simply discover what other areas have to offer. If you are planning to come to South America for a vacation, you will want to learn more about its countries, cities, and everything that it has to offer. There are several different countries in South America, which includes Argentina, Bolivia, Brazil, Chile, Colombia, Ecuador, French Guiana, Paraguay, Peru, Suriname, Uruguay, and Venezuela. With many different countries in South America, you may be traveling to a particular country for your vacation. Each of these different countries has much to offer its visitors because they are rich with history and quite diverse, with many different languages being spoken.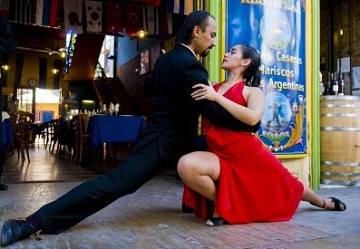 If you are traveling to Argentina, there are a number of different attractions for you to enjoy. Argentina is known for being a unique country, which is generally why people often come to this county for their vacation. One of the most popular attractions in Argentina is Buenos Aires, a city in Argentina. Buenos Aires is known for having everything a tourist would want, from a wide variety of cafes and historical buildings to the museums and boulevards. The nightlife in Buenos Aires is quite vibrant, as the party seems to last all night, until sunrise. Tourists often like visiting the vineyards in the Mendoza area, as they have been compared to the vineyards in Napa, California.
In Bolivia, there are tons of things to do and see. Bolivia is home to the Madidi National Park, which is where tourists come to enjoy the plants and wildlife. The Laguna Verde is also quite popular amongst tourists in Bolivia, as it is a green lake and is an absolute sight to see. If you are visiting Bolivia, you will have to check out the Witches Market, as this is a popular place with little shops full of potions and charms. It will be like nothing you have seen before. There is also a miniature Eiffel Tower in Bolivia, so be sure to have your camera ready!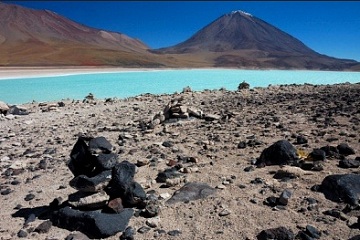 While visiting Brazil, one of the most popular countries in South America, you will notice that this country is quite diverse. Aside from being diverse, it is also the home to a number of different attractions. The Fernando de Noronha is a beautiful spot with some of the most lavish beaches you will have seen in your entire life. The sand is clean and the water is a beautiful blue color. The Salvador Beaches are also quite popular, as this is the perfect destination for swimming, riding a boat, or even diving in the water. The beach is also vibrant, with different events and festivals taking place on certain occasions.
If you visit Chile, you will have the time of your life, especially since this is a country that is rich with history. While in Chile, you can visit the Concha y Toro Winery, learning more about the different wine that comes from the heart of Chile, while also getting to taste it too. You can also visit the La Campana, an outstanding national park in the county, with beautiful palm trees and tons of wildlife roaming around.
People often visit Colombia while heading to the South America continent. There is much to see in Colombia, which includes the Magdalena Beach, San Andres, and the Caldas area. Ecuador, on the other hand, is perfect for sightseeing adventures. You can visit the Santa Domingo Plaza, the Museum of Colonial Art, or even the Otavalo Marketplace. There are also a number of monuments and a national park to enjoy during your stay.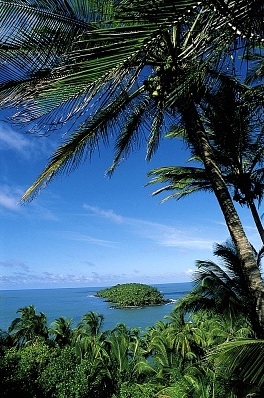 When visiting French Guiana, you will notice that the country is so vibrant, even in each of the different cities. The nightlife is definitely happening, with a number of restaurants and bars, serving all types of deliciously prepared food and drinks. Food will range from creole to Brazilian and even African. Some people enjoy taking a visit to Devil's Island, which is where a harsh and historical prison was once located.
There are tons of things to do in the country of Paraguay, which includes museums, markets, and national parks. In Peru, tourists often like to visit Mancora, which is home to the best beach in the country of Peru, with its clean water and beach. Tourists also like to explore the Santa Catalina Monastery, so if you do visit Peru, be sure to check out this ancient area.
In Suriname, Paramaribo is the ideal town to visit. In this area, you will be able to visit several historical sites, which includes the Saint Peter and Paul Cathedral, the Fort Zeelandia and the Paramaribo Zoo, which is an ideal attraction for both children and adults. In Uruguay, there are plenty of attractions available and most of them are located in the country's capital, Montevideo. There are a number of beautiful beaches in the country, along with historical buildings and museums.
In Venezuela, there are a number of towns that tourists come to visit. The country is home to all sorts of attractions, ranging from national parks to amusement parks, which includes the Aquaventura Park. While visiting Venezuela, the Castillo de San Carlos de la Barra is a popular sight to see, known for its beautiful castles.
With all of the different countries in South America, it can be hard to choose which one you will visit, especially since they each have different attractions for you to enjoy. Regardless of which country you choose to go to, your visit to South America will be an entirely different experience. During your stay in any of these countries, you will learn so much more about the history of South America and all of the different countries within the continent, while also being able to enjoy some of the most gorgeous national parks and beautiful beaches in the world.