Carnival Parade in Rio de Janeiro Brazil
The Carnival Parade in Rio de Janeiro, Brazil is one of the most popular events in the country. Thousands of tourists come out to visit Brazil so that they can witness the carnival parade up close and personal. This festival has been held each year for nearly five decades and takes place for several days, directly before the celebration of Easter. Each day, the parade is completely festive, with people dressed in all sorts of costumes and tons of different dances taking place. Along with the dance performances, an assortment of music is played as well. Most of the music that can be heard at the parade includes samba de bloco, samba de embalo, and reggae-style music.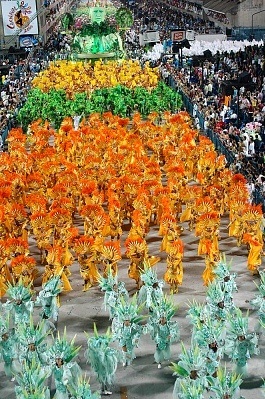 One of the primary reasons that the Carnival Parade in Rio de Janeiro is so popular is because the country prides itself in the parade, making sure that everything is perfect and exciting, while dedicating an entire week to shutting down the vast majority of the country just so that everyone has the chance to celebrate the festivities, all day and all night. There are tons of street parties that you can attend, especially if you enjoy the vibrant nightlife. Along with street parties, you can check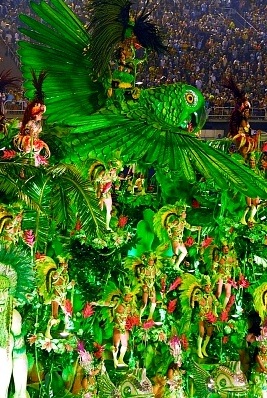 out some of the best balls, which includes the Gay Gala Costume Ball, known for being the most exciting ball of them all.
You will also notice the Samba Schools and their performance at the parade. These schools work hard all year long to ensure that they have some of the best music, dance moves, and costumes during the parade. All of their hard work throughout the year is displayed at the Carnival Parade for all to see. You will love the entertainment that these samba schools have to offer, especially since they put so much effort into making sure their performance is exciting.
As a visitor, you can even enjoy the opportunity to be part of the parade; all you really need to do is dress up in costume. You can choose from a selection of costumes and march along with the school. Attending a parade like this and actually being able to be in it will be an experience like no other that you have ever had before. If you are planning a trip to Brazil, try to come during February, which is generally when the Carnival Parade takes place. When you come during this time, you will be able to see some amazing costumes, hear all types of music, and celebrate the culture and history of Brazil with thousands of other people.