Ecuador's Fountain of Youth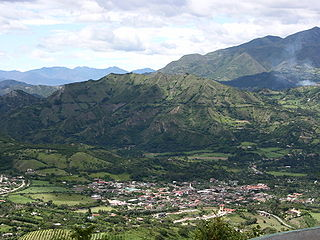 A small isolated village in the Cuenca region of Ecuador (that's to the south east of Guayaquil in the middle of the Andes) gained a certain amount of notoriety in the 1960s when doctors announced that it had some of the longest living people in the world. While it wasn't exactly the fountain of youth (judging by the aged faces of the villagers), it was certainly remarkable how these people were living well into their 130s. Clearly there was some secret these people were keeping about keeping old age at bay.
Further research, however, proved that the secret they were keeping was that the doctors weren't using the right records. They based their calculations on parish records, and a lot of people had the same names as their parents. So they were measuring the age of the children based on their parents' birthdates.
As disappointing as the reality of the situation was, it is still evident that the people of Vilcabamba are especially healthy for their advanced ages, often walking miles and putting in hard work days on the farm when they are well into their eighth and ninth decades. So there is something to the rumor of the agelessness in the area, though it seems to have more to do with a healthy food, long walks through spectacular nature views and the relaxed stress-less living of the Andes.
In any case, the area of Vilcabamba is well worth a visit. Of course it's on the map now, well connected with the rest of the world, and a must-see spot for tourists. However, the little village has managed to maintain a lot of its quaint atmosphere. And stepping out onto the country roads and into the green hills surrounding it is like walking into a time machine.
Vilcabamba itself has several accommodation offers, ranging from dorm rooms to private cabins around a spa. There are lots of things to do in and around the village, such as rest in the natural volcanic hotsprings just out of town, or go wandering the forest trails on horseback.
All-in-all, if you are going to Ecuador, it's definitely worth scheduling a day or two to visit the village and the surrounding area. If you are planning on going overland from Equador to Perú, you are most likely going through the mountains and crossing either at Macará or Zumba. Visiting Ecuador's almost fountain of youth will be either directly in your way, or a forty-minute detour.