Sao Paulo Brazil
Sao Paulo is a city in Brazil and has been compared to the busy and popular cities in the United States, both New York and Los Angeles. People come from all over the world to travel to Sao Paulo, learning more about the city and what it has to offer. Sao Paulo happens to be the largest and richest city in all of Brazil and this is fascinating to all kinds of people. There are a number of different attractions in Sao Paulo, which is something that any tourist can appreciate.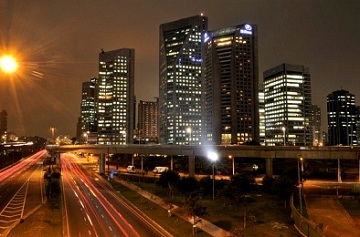 There are a number of hotels at which tourists can stay in while visiting Sao Paulo. In the hotels, there are several accommodations and amenities available, ensuring tourists feel comfortable and welcome the entire time. Aside from the comforting hotels that Sao Paulo has to offer, there is much to see in the city. While traveling in Sao Paulo, one of the most popular spots to visit is Paulista Avenue. Paulista Avenue is loved by residents and tourists alike. It is the home to a number of different shopping centers and corporations. The Banespa Building is also a hot spot in Sao Paulo, known for its unbelievable skyscrapers and an actual observation deck, providing tourists with an amazing view of the city and the skyscrapers.

There are also several museums that can be visited by tourists who have traveled to Sao Paulo. The State Art Gallery is a popular choice, featuring some of the most influential pieces of Brazilian art. At this museum, tourists will see a number of collections from many different artists, all of whom have created unique masterpieces. The Art Museum of Sao Paulo is also a good museum to check out, featuring a large collection of artwork. In this museum, tourists will see art collections from some popular and well-known artists, including Bonnard and Modigliani. Tourists who are looking for an educational experience will have a blast at either of these museums.
Along with the museums and shopping centers, there are also different events that are held in Sao Paulo and there are plenty of beaches. Tourists who are looking to spend the entire day relaxing and simply having a good time can head on over to the beach, lying out on the sand or splashing around in the water. The beaches are like nothing that has been seen before, with such clean white sand and fresh water.