The Summer Ski Season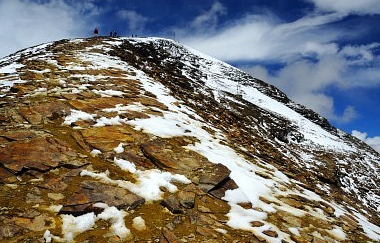 One of the advantages of South America for the Eurasian and North American tourist is that the seasons are reversed in the southern hemisphere. That is, when it's summer in the north, South America is in the middle of the winter. This is because of the alternating tilt of the Earth's rotating axis. The end result are some interesting Christmas parties in South America, featuring pools, outdoor barbeques and trips to the beach.
Of course for skiers, this offers a unique opportunity for the die-hard snow lover who just can't wait until the winter Holidays. The Andes boast the highest mountains in the world after the Himalayas, which means there are lots of ideal spots for skiing. Not only do they offer some interesting descents, but the higher mountains offer some exceptionally spectacular views.
The quality of the facilities varies, from non-existent to top-notch. Most offer quite good value –if you ignore the airfare to get to South America in the first place. A good deal of the mountains have remained unexplored, and it's still possible to find pristine areas to explore. Virgin powder, as they say, is not hard to find.
Because they are located in the tropics, the snowline is fairly high in Colombia, Equador and most of northern Perú. This doesn't mean there aren't plenty of snow-covered mountains; it just means you have to go over 6,000m to find the white stuff. Consequently, and considering there are no ski lifts, Perú is for the high altitude enthusiast. If that's you, Pastoruri is your place to go, with only one piste at 5,000 it's a challenge.
Another high-altitude option, though with better facilities is near La Paz, Bolivia. The place is called Chacaltaya and it's proud of having the highest ski run in the world at 5,345m above sea level. This is typical of the Cordillera Blanca, which is getting a name for itself in the extreme skiing circuit.
For the more relaxed, and those who ski for fun more than to prove a point, you're probably better off going farther south to Chile and Argentina. One of the best ski resorts in the continent –and they claim the world- is Valle Nevado a few kilometers outside of Santiago. The resort has runs for every age, and facilities up to a five-star hotel.
Another option is Bariloche, in the Argentine Patagonia, which has several skiing areas dotted around some of the most spectacular mountain scenes in the world.