Top Famous Landmarks in South America
South America is known for being home to a number of famous landmarks, which is part of the reason that so many people come out to visit this fantastic continent. Many of these landmarks have actually been created at the hands of nature, which is part of the reason people are so fascinated by them. Being able to view nature's beauty up close and personal is something that anyone can appreciate and if you are touring South America, there are certain landmarks that you absolutely need to see.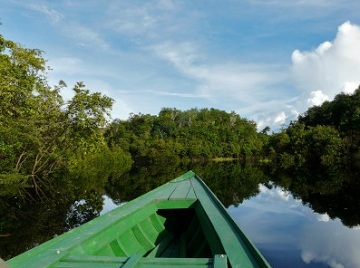 The Amazon Rainforest is, by far, one of the most popular landmarks in all of South America. It is such a sight to see and is known for being the biggest rainforest in the entire world. Most of this rainforest is located in the country of Brazil, so if you are visiting to Brazil, you will be able to see this rainforest with no problem at all. The rainforest is home to so much wildlife, which includes an assortment of birds, reptiles, and mammals. If you are headed to this rainforest, make sure you have a camera with you because you will see some animals that you have probably never seen before.
Along with the Amazon Rainforest, the Iguacu Falls is yet another popular landmark in South America, specifically located along three countries, Brazil, Argentina, and Paraguay. The falls are quite amazing and have been compared to the American and Canadian Niagara Falls. Most people agree that these falls are even better than the popular Niagara Fall. The Angel Falls are also popular and are located in the country of Venezuela. The falls here are known for being the biggest falls in the entire world, much larger than any other. The water makes such a huge drop, which excites tourists who come to the country from other areas all around the world.
Last but certainly not least, Copacabana Beach is definitely a popular landmark in South America. You may have already heard about this beach because it has been discussed in topics on television shows and movies before. It is the epitome of what everyone expects on a vacation, beautiful sandy-white beaches, tons of restaurants, bars, casinos and nightclubs. People come from all over the world just to have the opportunity to watch the sun rise and set on the Copacabana Beach while also enjoying the vibrant nightlife that takes place on and around the beach.