Uruguay at a Glance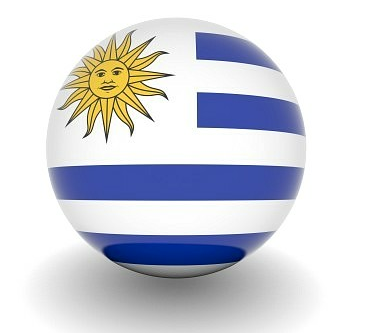 Uruguay is a bit of a surprise, and seems rather proud of being the little country that could. On the north of the Rio de la Plata, but full of Argentines; it's the combination of both Argentina and Brazil. And sandwiched between those two South American giants, it has a lot to live up to.
On the Brazilian part, it has wonderful beaches, among them is Punta del Este. It's become famous as the place the "in" crowd of South America go to holiday and party. You can come across models, footballers and politicians all strolling down the streets peppered with haute couture stores.
On the Argentine hand, Uruguay shares its heritage and culture with its southern neighbor, including the cuisine (asados) and dance (tango). And if there is anyone who is more fanatical about soccer than a Uruguayan, you won't find them in South America.
Visiting Uruguay is a lot cheaper than going to Brazil, and for many South Americans, it's also an advantage that the people there speak Spanish. This makes Uruguay one of the principal destinations for South Americans, and you can meet a very broad cross section of the continent's cultures in the different tourist spots. However, Uruguay has managed to stay off the Gringo tourist circuit, so visiting it is a good chance to get in closer contact with the local culture.
As the smallest Latin country in South America, it's pretty easy to get around, but that also means there aren't that many attractions to visit. Uruguay's largest export, however, is football; and several major European teams boast players from there.
Uruguay is very similar in terms of development and infrastructure with Argentina. The locals even use the same accent, so it's forgivable that you'd probably not notice you changed countries if it weren't for crossing the river. Which means that traveling in Uruguay is as safe and comfortable as traveling in Argentina.
Speaking of crossing the river, there are several ferries linking the countries, and the views from one of those trips are well worth the (modest) price.
Unless you are a really big football fan, or have a pressing interest in visiting Uruguay, you'll probably stop by as part of your tour of Uruguay's neighbors. However, Uruguay is a fairly cheap place to visit, and strategically placed between Brazil and Argentina, it isn't a bad place to start your exploration of the continent. An increasingly popular activity is learning Spanish in Uruguay, either individually or as part of an exchange program.