Posts tagged "Rio de janeiro"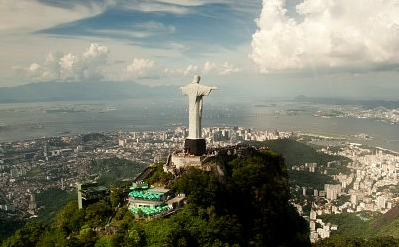 Rio de Janeiro is probably the most known destination in South America. One of the major cities in Brazil, it boasts a collection of attractions that would make any city jealous. Chief among them are Copacabana and Ipanema beaches, the lookout over the city know as "Christ the Redeemer" and Carnival. Some people have gotten to know the darker side of the city known as the "flavellas", thanks to a few recent movies.
Rio is big. Really big. It's the biggest city in South America, and that's saying something. That means that there is a lot more to do there than in any other city. A lot of the reasons for visiting Rio revolve around the nightlife and the beaches.
Categories: All Blog Posts, Attractions, Fun Things To Do, South America Uncovered Tags: bikini, Carnival, copacabana, ipanema, paragliding, Rio de janeiro, sunbathing, surf