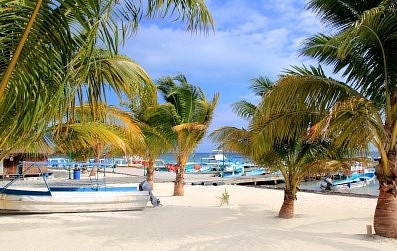 What if you could combine two of South America's major attractions into one tropical paradise? Then you'd be in Alter do Chão, a small village in the state of Pará, in the northern part of Brazil. Located on the Tapajós river, just a few miles upstream from where it merges with the Amazon, it has access to some of the most beautiful and secluded beaches on the continent. The weather is mild and tropical the year round, making it a good destination for the whole year (though between April and December, the river rises and the beaches are significantly smaller).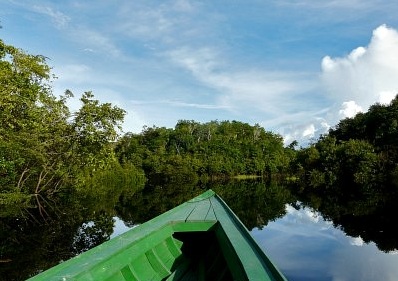 The Amazon rainforest really needs no introduction. Hundreds of thousands of tourists each year go to visit. It has the title of biggest in a lot of things: biggest river, biggest rainforest, biggest wildlife diversity, and biggest piranhas. (Though that's not a high bar, since all piranhas are in the Amazon). It's also home to some of the very few remaining areas in the world which have been untouched by human intervention.
Categories: All Blog Posts, Fun Things To Do, South America Uncovered Tags: amazon, brazil, iquitos, macaw, nature tours, peru, rainforest, river, wildlife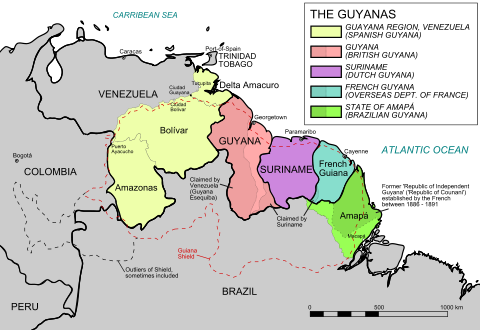 Up on the top right corner of South America (northwest for those cartographly inclined) are three sections of land: two countries and a territory that seem curiously out of place. Not geographically, as they clearly are part of the continent, but that only makes it more odd that they typically are associated with the Caribbean. These would be the Guianas, or Guyanas, depending on your spell checker.
Categories: All Blog Posts, Attractions, South America Uncovered Tags: amazon, beaches, caribbean, french guiana, Guyana, Surinam, tropical, waterfalls, wildlife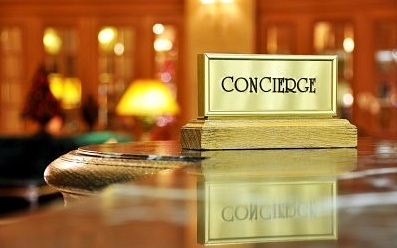 Finding awesome places to visit, and spectacular things to see on your travels is fun and all. But once you've done a full day of sightseeing, you want to have some place to lie back, rest, and maybe cut some z's before the next excursion. So, where do you sleep in South America?
In hotels, that's where, like anywhere else. Accommodation is as varied as the continent is. Whatever your likes and needs, you certainly will find a good place to stay in South America. The issue is finding where that place is, and picking the right one.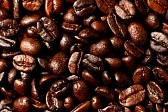 So, you've heard of the Bermuda Triangle. A much better place to get lost is in the Coffee Triangle in Colombia, which will draw you in with its spectacular views and succulent aromas and after a walk through the tropical hinterland, you won't want to leave.
Coffee is an important crop in the area, but there are lots of other activities to keep you busy while you are in the area. There are glaciers to climb, revitalizing hot springs to swim in, ancestral art and culture to partake in, and ancient ruins to explore.
Categories: All Blog Posts, Attractions, Fun Things To Do, South America Uncovered Tags: coffee, colombia, culture, farming, glaciers, hiking, hot springs, ruins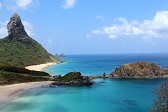 If you are looking for a special place to holiday, and are very much into relaxing by the beach, scuba diving and surfing, then THE place for you to visit is Fernando de Noronha, of the coast of Brazil. It's actually a special administrative region of Brazil, covering 21 tropical islands. The sights and sites are more than abundant enough to take up your whole vacation; and there are things to do for the whole family.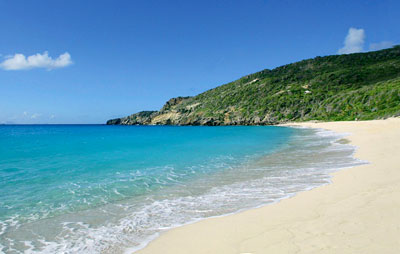 If you want to get away from the crowds that overcome most of the popular beaches in the Caribbean, then Guyana is definitely your place to go. The country boasts miles of Caribbean beaches, most of which remain uninhabited, and in their pristine natural state. A good example would be Shell Beach, which runs almost 150 km (nearly 100 miles) in the north west part of the country, near the border with Venezuela.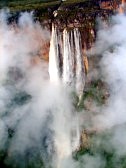 As they are known in Spanish, Salto Angel, is the largest single drop waterfall in the world, plunging almost a kilometer from the Auyantepuy plateau in the south eastern Venezuelan province of Bolívar. It's scenic location and wonderful surroundings lead it to be a finalist as one of the seven natural wonders of the world.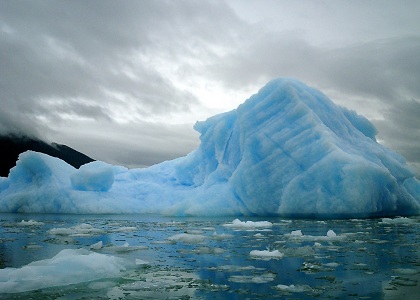 One of the most spectacular sights in South America is the glaciers of Patagonia, which trail down from majestic peaks through millennial forests into crystal clear lakes and fjords. Set in pristine and undisturbed countryside, they are picture perfect postcards to send home and evoke the jealousy of friends and family. The sapphire jewel among these is the San Rafael Glacier, located in the national park of the same name, some 200km south of Coyhaique in southern Chile.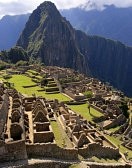 The postcard of the Andes and South America is the famous and fascinating ancient Inca city of Machu Picchu. It remained "lost" until 1911 when it was rediscovered in the jungle by Hiram Bingham. As such, it escaped the Spanish purge and remains the best preserved Inca city uncovered to date.
Categories: All Blog Posts, Attractions, Fun Things To Do, South America Uncovered Tags: aguas calientes, andes, around cusco, Cusco, Inca, inka, machu picchu, sacred city, urubamba valley