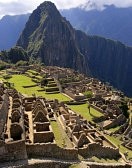 The postcard of the Andes and South America is the famous and fascinating ancient Inca city of Machu Picchu. It remained "lost" until 1911 when it was rediscovered in the jungle by Hiram Bingham. As such, it escaped the Spanish purge and remains the best preserved Inca city uncovered to date.
Categories: All Blog Posts, Attractions, Fun Things To Do, South America Uncovered Tags: aguas calientes, andes, around cusco, Cusco, Inca, inka, machu picchu, sacred city, urubamba valley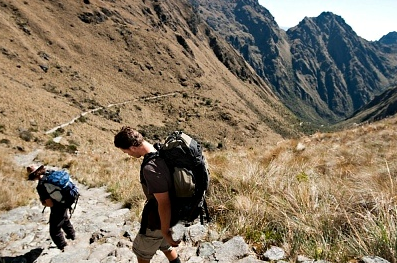 Cusco is the starting place for all your Inca adventures. It's also where you start your journey on the famous Inca Trail, which is the original highway from the capital to one of their most sacred cities. The original purpose of the trail was more about pilgrimage and devotion to the ancient Gods. While a good deal of it has been torn down by the Spaniards and the elements, a lot of the attractions are still there. It's not just about the ruins, but communion with nature, like the original builders had intended, and walking the footsteps of the natives.
Categories: All Blog Posts, Attractions, Fun Things To Do, South America Uncovered Tags: Cusco, Inca, inca trail, inka, inka trail, machu picchu, peru, sacred valey, south america