Posts tagged "Puerto Iguazu"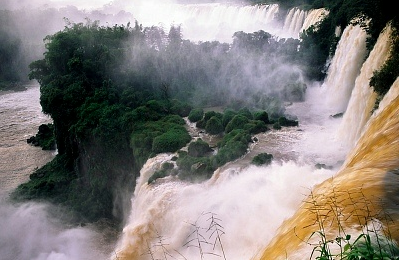 For getting up close and personal to the falls, the Argentine side is a lot better. There are two routes: the paseo superior and the paseo inferior. They both are a series of trails, bridges and catwalks that give you spectacular views of the falls. The paseo superior goes over the top, while the inferior climbs down to the base of the falls, so you can get a good view looking up.
Another advantage to the Argentine side are the two free boat tours that will get you close to the falls as well. It seems the locals will do anything to get you wet.
Categories: All Blog Posts, Attractions, Fun Things To Do, Hotels, South America Uncovered Tags: cataratas, hotels, Iguacu, iguazu, Puerto Iguazu, waterfalls, waterways, wildlife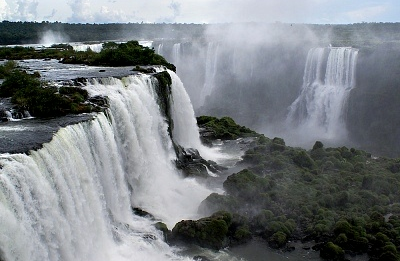 One of the things that you can't miss when traveling in South America are the Iguazú Falls. They are called Cataratas de Iguazú or Foz do Iguaçu depending on which side you are standing on, because they are exactly on the border between Argentina and Brazil. Seeing the falls from both sides is definitely worth the trip, and each side has its own advantages.
Categories: All Blog Posts, Attractions, Fun Things To Do, South America Uncovered Tags: boating, Foz do Iguacu, Iguacu, iguazu, nature walks, Perto del Este, Puerto Iguazu, waterfalls