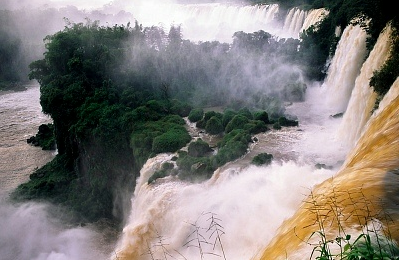 For getting up close and personal to the falls, the Argentine side is a lot better. There are two routes: the paseo superior and the paseo inferior. They both are a series of trails, bridges and catwalks that give you spectacular views of the falls. The paseo superior goes over the top, while the inferior climbs down to the base of the falls, so you can get a good view looking up.
Another advantage to the Argentine side are the two free boat tours that will get you close to the falls as well. It seems the locals will do anything to get you wet.
Categories: All Blog Posts, Attractions, Fun Things To Do, Hotels, South America Uncovered Tags: cataratas, hotels, Iguacu, iguazu, Puerto Iguazu, waterfalls, waterways, wildlife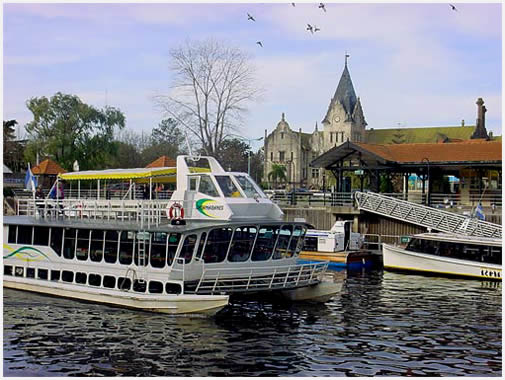 An entire city with waterways for streets is fairly unique; you have to give the Venetians credit for that. However, there are numerous other locations and neighborhoods that are connected only by boats, and a lot of them are surrounded by fascinating views and wildlife. One of those is a on the Paraná Delta, in north east Argentina on the border with Uruguay.
Just 50min by train from Argentina's capital, it's could still be considered a suburb of the capital. The positive thing is that it's so close that it's definitely easy to include in a couple week South America vacation. It's still off the radar of most foreign tour routes, and is a favorite retreat for the local Bonairenses.