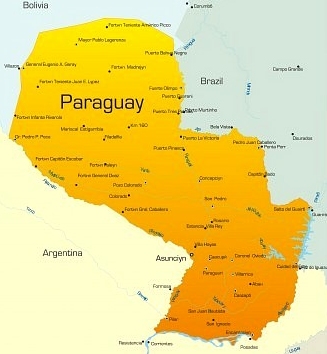 Sandwiched between Argentina, Brazil and Bolivia, Paraguay could often go unnoticed if it weren't for one very large and spectacular thing: The Iguazú Falls, or Foz do Iguaçu in Portuguese. Comparing them to the Niagra falls is to fall sort on the description; they are much bigger and spectacular than that.
But gushing about the falls aside, Paraguay has plenty of interesting places and activities that make it worth a visit. By South American standards, it's a relative small country –barely the size of Germany- which is located predominantly in an arm of the Amazon basin called the Chaco valley.
Categories: All Blog Posts, Attractions, Fun Things To Do, South America Uncovered Tags: amazon, cataratas de iguazu, chaco, foz do iguazu, iguazu, jungle, paraguay, rainforest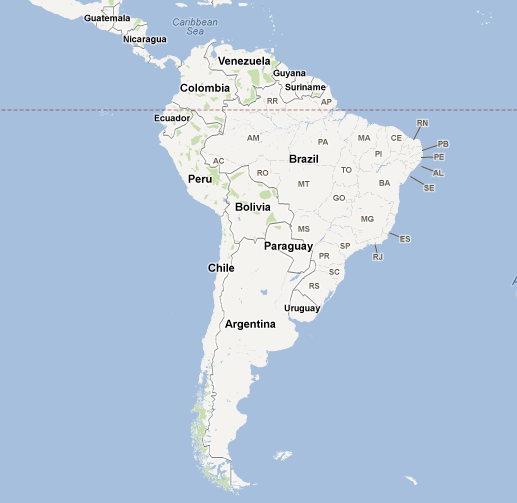 Welcome to South America, home to some of the most beautiful and exotic countries on the entire planet. South America is a continent that people often find themselves traveling to, looking to get away from the area in which they live to simply discover what other areas have to offer. If you are planning to come to South America for a vacation, you will want to learn more about its countries, cities, and everything that it has to offer. There are several different countries in South America, which includes Argentina, Bolivia, Brazil, Chile, Colombia, Ecuador, French Guiana, Paraguay, Peru, Suriname, Uruguay, and Venezuela. With many different countries in South America, you may be traveling to a particular country for your vacation. Each of these different countries has much to offer its visitors because they are rich with history and quite diverse, with many different languages being spoken.