Posts tagged "cataratas de iguazu"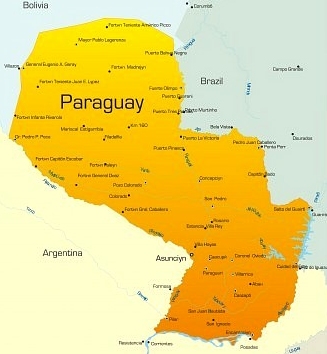 Sandwiched between Argentina, Brazil and Bolivia, Paraguay could often go unnoticed if it weren't for one very large and spectacular thing: The Iguazú Falls, or Foz do Iguaçu in Portuguese. Comparing them to the Niagra falls is to fall sort on the description; they are much bigger and spectacular than that.
But gushing about the falls aside, Paraguay has plenty of interesting places and activities that make it worth a visit. By South American standards, it's a relative small country –barely the size of Germany- which is located predominantly in an arm of the Amazon basin called the Chaco valley.
Categories: All Blog Posts, Attractions, Fun Things To Do, South America Uncovered Tags: amazon, cataratas de iguazu, chaco, foz do iguazu, iguazu, jungle, paraguay, rainforest