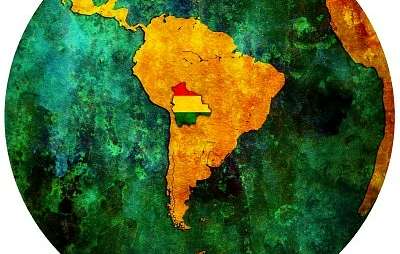 Bolivia is fairly well-known outside of the continent, in comparison to other countries, but it's PR department seems to have been slacking off on the job. The latest Bond film, for example, featured an impoverished country under threat of a military dictatorship. This is not exactly fair to the rich culture and heritage that includes one of the largest empires in the world.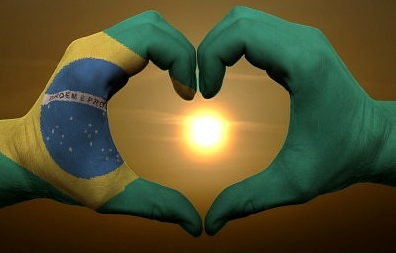 Not only is Brazil the largest country on the continent, it's also one of the largest in the world, both in population and land mass. This means there are lots of things to see. Most of the country is dominated by the Amazon rainforest, which accounts for well over half of the total land surface. Most of it remains unexplored to this day, with indigenous populations dotted throughout living as they did before European influence.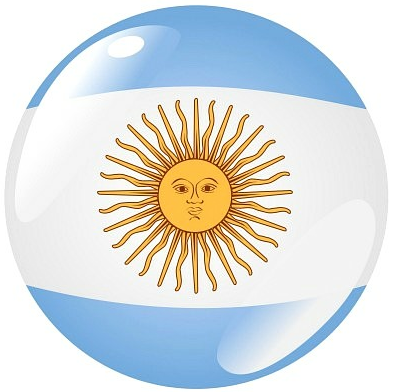 Argentina is one of the most diverse countries in South America, and indeed, the world. Located on the southern part of the continent, it extends over three thousand miles from tropical rainforests and impenetrably arid deserts in the north to the frozen plains of Tierra del Fuego in the extreme south. It is bound to the west along the peaks of the Andes, and the Atlantic Ocean to the east.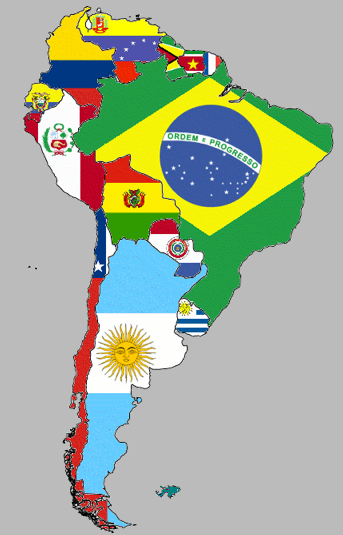 Not very many people are aware of this, but a good part of South America is not in the Southern Hemisphere at all. Of the 13 countries that make up the continent, five of them are entirely north of the Equator, and three have territory there. In fact one of those countries, Ecuador, gets its name from the Equator which passes just a few miles to the north of its capital, Quito.
South America is known for being home to a number of famous landmarks, which is part of the reason that so many people come out to visit this fantastic continent. Many of these landmarks have actually been created at the hands of nature, which is part of the reason people are so fascinated by them. Being able to view nature's beauty up close and personal is something that anyone can appreciate and if you are touring South America, there are certain landmarks that you absolutely need to see.
South America is a continent, in which a number of countries are located. Many people, from areas all around the world, come out to visit South America and each of its unique countries. Some of the countries that are located in South America include Argentina, Bolivia, Brazil, Chile, Colombia, Ecuador, Guyana, Peru, and Venezuela. There are also several other countries located in South America. Each year, hundreds and thousands of tourists come out to these different countries to soak in the culture and enjoy their vacation time. If you have been thinking about traveling to South America, you may want to decide which country you will travel to.
Do you know much about South America? If not, you can learn more about the continent today. South America is located, for the most part, in the Southern Hemisphere. It is a continent in which several countries are located, including Venezuela, Brazil, Columbia, Ecuador, Chile, Bolivia, French Guiana, and many others. With so many different countries in South America, there are also tons of different cities. The largest cities in South America happen to be Buenos Aires, Sao Paulo, and Rio de Janeiro. These three large cities are also the most commonly visited amongst tourists and those who are interested in vacationing in South America.
Sao Paulo is a city in Brazil and has been compared to the busy and popular cities in the United States, both New York and Los Angeles. People come from all over the world to travel to Sao Paulo, learning more about the city and what it has to offer. Sao Paulo happens to be the largest and richest city in all of Brazil and this is fascinating to all kinds of people. There are a number of different attractions in Sao Paulo, which is something that any tourist can appreciate.
Columbia, which can also be spelled as Colombia, is a country that is located in South America. This country is located right near Peru, Brazil, and Venezuela and happens to be a popular place for tourists to come out and visit during their vacation time. The weather is often beautiful and warm, especially during the dry summer months, and there is much to do and see in the country, which makes it the perfect place to visit for anyone who wants an educational yet exciting experience.
The Carnival Parade in Rio de Janeiro, Brazil is one of the most popular events in the country. Thousands of tourists come out to visit Brazil so that they can witness the carnival parade up close and personal. This festival has been held each year for nearly five decades and takes place for several days, directly before the celebration of Easter. Each day, the parade is completely festive, with people dressed in all sorts of costumes and tons of different dances taking place. Along with the dance performances, an assortment of music is played as well. Most of the music that can be heard at the parade includes samba de bloco, samba de embalo, and reggae-style music.